Posts for tag: tooth decay
By Dental Arts Of Dalton, PC
September 09, 2020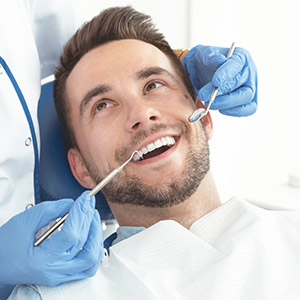 Tooth decay is more prevalent than diseases like cancer, heart disease or influenza. It doesn't have to be—brushing with fluoride toothpaste, flossing, less dietary sugar and regular dental cleanings can lower the risk of this harmful disease.
Hygiene, diet and dental care work because they interrupt the disease process at various points. Daily hygiene and regular dental cleanings remove dental plaque where oral bacteria flourish. Reducing sugar eliminates one of bacteria's feeding sources. With less bacteria, there's less oral acid to erode enamel.
But as good as these methods work, we can now take the fight against tooth decay a step further. We can formulate a prevention strategy tailored to an individual patient that addresses risk factors for decay unique to them.
Poor saliva flow. One of the more important functions of this bodily fluid is to neutralize mouth acid produced by bacteria and released from food during eating. Saliva helps restore the mouth's ideal pH balance needed for optimum oral health. But if you have poor saliva flow, often because of medications, your mouth could be more acidic and thus more prone to decay.
Biofilm imbalance. The inside of your mouth is coated with an ultrathin biofilm made up of proteins, biochemicals and microorganisms. Normally, both beneficial and harmful bacteria reside together with the "good" bacteria having the edge. If the mouth becomes more acidic long-term, however, even the beneficial bacteria adapt and become more like their harmful counterparts.
Genetic factors. Researchers estimate that 40 to 50 hereditary genes can impact cavity development. Some of these genes could impact tooth formation or saliva gland anatomy, while others drive behaviors like a higher craving for sugar. A family history of tooth decay, especially when regular hygiene habits or diet don't seem to be a factor, could be an indicator that genes are influencing a person's dental health.
To determine if these or other factors could be driving a patient's higher risk for tooth decay, many dentists are now gathering more information about medications, family history or lifestyle habits. Using that information, they can introduce other measures for each patient that will lower their risk for tooth decay even more.
If you would like more information on reducing your risk of tooth decay, please contact us or schedule an appointment for a consultation. You can also learn more about this topic by reading the Dear Doctor magazine article "What Everyone Should Know About Tooth Decay."
By Dental Arts Of Dalton, PC
February 22, 2020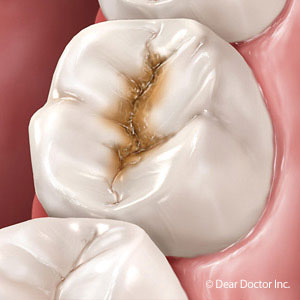 Tooth decay doesn't occur out of thin air, but is the end result of bacteria feeding on sugar, multiplying and producing acid. High acidity erodes tooth enamel and creates an environment for cavity development.
Modern dentistry can effectively treat cavities and often save the tooth from further damage. But you don't have to wait: You can reduce your chances of cavities by managing risk factors that contribute to decay.
Here are 4 top risk factors for tooth decay and what you can do about them.
Poor saliva flow. Saliva neutralizes acid and helps restore minerals to enamel after acid contact. But your enamel may not have full protection against acid if you have diminished saliva flow, often due to certain medications. You can help increase your saliva by consulting with your doctor about drug alternatives, drinking more water or using a saliva boosting product. Smoking can also inhibit saliva, so consider quitting if you smoke.
Eating habits. High sugar content in your diet can increase bacterial growth and acid production. Reducing your overall sugar consumption, therefore, can reduce your risk of decay. Continuous snacking can also increase your decay risk, preventing saliva from bringing your mouth back to its normal neutral pH. Instead, limit your snack periods to just a few times a day, or reserve all your eating for mealtimes.
Dental plaque. Daily eating creates a filmy buildup on the teeth called dental plaque. If not removed, plaque can then harden into a calcified form called calculus, an ideal haven for bacteria. You can help curtail this accumulation by thoroughly brushing and flossing daily, followed by dental cleanings at least every six months. These combined hygiene practices can drastically reduce your cavity risk.
Your genetics. Researchers have identified up to 50 specific genes that can influence the risk for cavities. As a result, individuals with similar dietary and hygiene practices can have vastly different experiences with tooth decay. Besides continuing good lifestyle habits, the best way to manage a genetic disposition for dental disease is not to neglect ongoing professional dental care.
If you would like more information on managing your tooth decay risk factors, please contact us or schedule an appointment for a consultation. You can also learn more about this topic by reading the Dear Doctor magazine article "What Everyone Should Know About Tooth Decay."
By Dental Arts Of Dalton, PC
July 07, 2019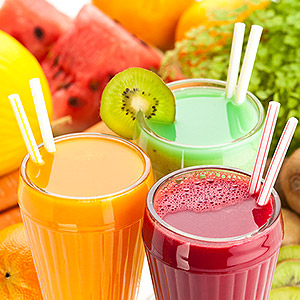 All-natural fruit juice with no additives: now what could be wrong with that? Nothing—unless your child is over-indulging. Too much of even natural fruit juice could increase their risk of tooth decay.
To understand why, we first need to look at the real culprit in tooth decay: mouth acid produced by oral bacteria as a byproduct of their digestion of sugar. Acid at high levels softens and erodes tooth enamel, which causes tooth decay. Acid levels can rise as populations of bacteria increase often fueled by sugar, one of bacteria's primary food sources.
And not just the added sugar found in soft drinks, snacks or candies—even fructose, the natural sugar found in fruit, can feed bacteria. To lower the risk of tooth decay, dentists recommend limiting the daily amount of sugar a child consumes, including natural fruit juices without added sugar.
That doesn't mean you should nix natural fruit juices altogether—they remain a good source of vitamins, minerals and other nutrients. But you'll need to keep your child's juice consumption within moderation.
As a guide, the American Academy of Pediatrics (AAP) has issued consumption recommendations for children regarding all-natural fruit juice. The academy recommends the following daily juice amounts by age:
7-18: 8 ounces (1 cup) or less;
4-6: 6 ounces or less;
1-3: 4 ounces or less;
Under 1: No juice at all.
You can further reduce your child's decay risk by limiting their juice intake to mealtimes, a good practice with any sweetened beverage. Sipping through the day on juice or other sweetened beverages can cause some sugar to stay in the mouth over long periods. This can interfere with the natural ability of saliva to neutralize any acid buildup.
If you're wondering what children could drink instead of juice, low-fat or non-fat milk is an acceptable choice. But the most tooth-friendly liquid to drink is plain water. Drinking nature's hydrator is not only better for their overall health, by reducing the risk of tooth decay, it's also better for their teeth.
If you would like more information on how sugar can affect your child's dental health, please contact us or schedule an appointment for a consultation. You can also learn more about this topic by reading the Dear Doctor magazine article "Squeeze Out the Juice."