Posts for tag: teeth grinding
By Dental Arts Of Dalton, PC
September 20, 2021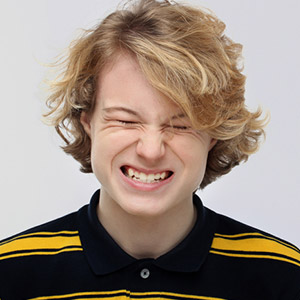 More than one parent has wakened in the middle of the night to an unnerving sound emanating from their child's bedroom. Although it might seem like something from the latest horror flick is romping around in there, all that racket has a down-to-earth cause: teeth grinding.
Teeth grinding is the involuntary habit of gnashing the teeth together when not engaged in normal functions like eating or speaking. It can occur at any time, but frequently with children while they sleep. Adults may also grind their teeth, but it's more prevalent among children.
While stress seems to be the main reason for adult teeth grinding, many health providers believe the habit in children is most often caused by an overreactive response of the neuromuscular system for chewing, which may be immature. Other conditions like asthma, sleep apnea or drug use may also play a role.
Fortunately, there doesn't appear to be any lasting harm from young children grinding their teeth, although they may encounter problems like headaches, earaches or jaw pain in the short term. Most, though, will outgrow the habit and be no worse for wear.
But if it persists beyond childhood, problems can escalate. Adults run the risk of serious cumulative issues like chronic jaw pain, accelerated tooth wear or tooth fracturing. It's similar to finger sucking, a nearly universal habit among young children that poses no real harm unless it persists later in life.
And as with finger sucking, parents should follow a similar strategy of carefully monitoring their child's teeth grinding. If the habit continues into later childhood or adolescence, or noticeable problems like those mentioned previously begin to appear, it may be time to intervene.
Such intervention may initially include diagnosis and treatment for underlying problems like upper airway obstruction, asthma or stress. For short term protection against dental damage, your dentist can also fashion a custom mouthguard for your child to wear while they sleep. Made of pliable plastic, the guard prevents the teeth from making solid contact with each other during a grinding episode.
Outside of some lost sleep, there's little cause for alarm if your child grinds their teeth. But if it seems to go on longer than it should, you can take action to protect their long-term dental health.
If you would like more information on teeth grinding, please contact us or schedule an appointment for a consultation. You can also learn more about this topic by reading the Dear Doctor magazine article "When Children Grind Their Teeth."
By Dental Arts Of Dalton, PC
April 28, 2019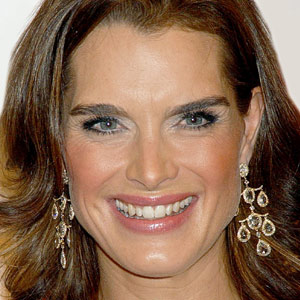 Ever since childhood, when her career as a model and actress took off, Brooke Shields has enjoyed worldwide recognition — through advertisements for designer jeans, appearances on The Muppet Show, and starring roles in big-screen films. But not long ago, that familiar face was spotted in an unusual place: wearing a nasal anesthesia mask at the dentist's office. In fact, Shields posted the photo to her own Instagram account, with the caption "More dental surgery! I grind my teeth!" And judging by the number of comments the post received, she's far from alone.
In fact, researchers estimate that around one in ten adults have dental issues that stem from teeth grinding, which is also called bruxism. (Many children also grind their teeth, but it rarely causes serious problems, and is often outgrown.) About half of the people who are teeth grinders report problems like persistent headaches, jaw tenderness and sore teeth. Bruxism may also result in excessive tooth wear, and may damage dental work like crowns and bridges; in severe cases, loosened or fractured teeth have been reported.
Researchers have been studying teeth grinding for many years; their findings seem to indicate that it has no single cause. However, there are a number of factors that play a significant role in this condition. One is the anatomy of the jaw itself, and the effect of worn or misaligned teeth on the bite. Another factor relates to changes in brain activity that occur during the sleep cycle. In fact, nocturnal (nighttime) bruxism is now classified as a sleep-related movement disorder. Still other factors, such as the use of tobacco, alcohol and drugs, and a high level of stress or anxiety, can make an individual more likely to experience bruxism.
What can be done for people whose teeth grinding is causing problems? Since this condition may have many causes, a number of different treatments are available. Successful management of bruxism often begins by striving to eliminate the factors that may cause problems — for example, making lifestyle changes to improve your health, creating a soothing nighttime environment, and trying stress-reduction techniques; these may include anything from warm baths and soft music at bedtime, to meditation and mindfulness exercises.
Several dental treatments are also available, including a custom-made occlusal guard (night guard) that can keep your teeth from being damaged by grinding. In some cases, a bite adjustment may also be recommended: In this procedure, a small amount of enamel is removed from a tooth to change the way it contacts the opposite tooth, thereby lessening the biting force on it. More invasive techniques (such as surgery) are rarely needed.
A little tooth grinding once in a while can be a normal response to stress; in fact, becoming aware of the condition is often the first step to controlling it. But if you begin to notice issues that could stem from bruxism — or if the loud grinding sounds cause problems for your sleeping partner — it may be time to contact us or schedule an appointment. You can read more about bruxism in the Dear Doctor magazine article "Stress and Tooth Habits."
By Dental Arts Of Dalton, PC
March 29, 2019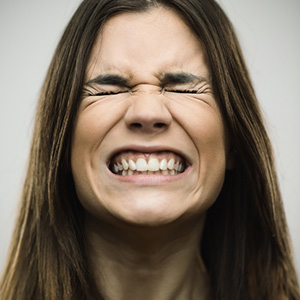 Do you grind your teeth? If you're not sure, ask your family—sometimes the sound of teeth grinding against teeth might make enough noise to be keeping them up at night. You might also be waking with sore jaw muscles and joints.
If you suspect you have this habit of involuntarily grinding, gnashing or clenching your teeth, it's a good idea to get it checked. Here are 3 things you should know about this odd habit.
Teeth-grinding more prevalent among children. Children are more likely than adults to grind their teeth in their sleep, thought to be a consequence of their developing swallowing mechanism, but usually grow out of it without any long-term effects. Adults with the habit seem to grind their teeth for different reasons, one of the most significant being a response to high stress. Tobacco could be another factor: users are twice as likely as non-users to grind their teeth. Adult teeth-grinding may also be associated with high caffeine consumption, illicit drug use or Parkinson's Disease, which impairs brain nerve function.
Sleep apnea can be an underlying cause. There's one other major underlying cause to add to that list: obstructive sleep apnea. One international study of thousands of patients from different countries found both high anxiety or stress and sleep-related breathing disorders were two of the most significant risk factors for adult teeth-grinding. It's believed the physical stress generated by these temporary episodes of breathing obstruction occurring several times a night could trigger teeth-grinding.
Teeth-grinding can cause dental problems. While having a teeth-grinding habit doesn't automatically mean you'll have dental issues, your risk can increase dramatically. Due to its chronic nature, teeth-grinding can lead to excessive tooth wear, dental work damage or jaw joint dysfunction. In some extreme cases, it could cause tooth fracture.
If you grind your teeth, your dentist may be able to help by creating a custom-made occlusal guard that can reduce biting forces while you're wearing it. You might also minimize teeth-grinding by quitting tobacco and other lifestyle changes, or getting a better handle on stress management. And if you're also diagnosed with obstructive sleep apnea, getting treatment for that condition will not only improve your overall health, it could help put an end to your teeth-grinding habit.
If you would like more information on bruxism, please contact us or schedule an appointment for a consultation. You can also learn more about this topic by reading the Dear Doctor magazine article "Teeth Grinding: Causes and Therapies for a Potentially Troubling Behavior."