Posts for tag: root canal
By Dental Arts Of Dalton, PC
September 30, 2021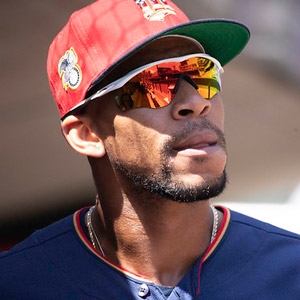 During this year's baseball spring training, Minnesota Twins center fielder Byron Buxton got into a row with a steak dinner—and the beefsteak got the better of it. During his meal, the Gold Glove winner cracked a tooth.
Fortunately, he didn't lose it. Buxton's dentist rescued the tooth with a dental procedure that's been around for over a century—a root canal treatment. The dependable root canal is responsible for saving millions of teeth each year.
Dentists turn to root canal treatments for a number of reasons: a permanent tooth's roots are dissolving (a condition called resorption); chronic inflammation of the innermost tooth pulp due to repeated fillings; or a fractured or cracked tooth, like Buxton's, in which the pulp becomes exposed to bacteria.
One of the biggest reasons, though, is advanced tooth decay. Triggered by acid, a by-product of bacteria, a tooth's enamel softens and erodes, allowing decay into the underlying dentin. In its initial stages, we can often treat decay with a filling. But if the decay continues to advance, it can infect the pulp and root canals and eventually reach the bone.
Decay of this magnitude seriously jeopardizes a tooth's survival. But we can still stop it before that point with a root canal. The basic procedure is fairly straightforward. We begin first by drilling a small hole into the tooth to access the inner pulp and root canals. Using special instruments, we then remove all of the infected tissue within the tooth.
After disinfecting the now empty spaces and reshaping the root canals, we fill the tooth with a rubber-like substance called gutta percha. This, along with filling the access hole, seals the tooth's interior from future infection. In most cases, we'll return sometime later and bond a life-like crown to the tooth (as Buxton's dentist did for him) for added protection and support.
You would think such a procedure would get its own ticker tape parade. Unfortunately, there's a cultural apprehension that root canals are painful. But here's the truth—because your tooth and surrounding gums are numbed by local anesthesia, a root canal procedure doesn't hurt. Actually, if your tooth has been throbbing from tooth decay's attack on its nerves, a root canal treatment will alleviate that pain.
After some time on the disabled list, Buxton was back in the lineup in time to hit his longest homer to date at 456 feet on the Twins' Opening Day. You may not have that kind of moment after a root canal, but repairing a bothersome tooth with this important procedure will certainly get you back on your feet again.
If you would like more information about root canal therapy, please contact us or schedule a consultation. To learn more, read the Dear Doctor magazine article "A Step-By-Step Guide to Root Canal Treatment."
By Dental Arts Of Dalton, PC
May 13, 2021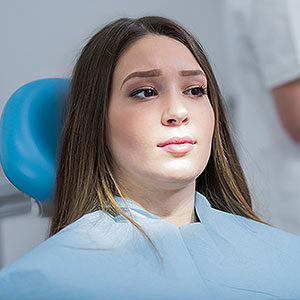 Here's the bad news: One of your teeth has tooth decay. But here's even worse news: The decay has entered the pulp and root canals in the heart of the tooth. You're well on your way to losing that tooth.
But cheer up—root canal therapy might save your decayed tooth. We use root canal therapy to remove the infection from within a tooth and then fill the resulting empty spaces to prevent further infection. This routine procedure has saved millions of teeth.
But alas, along the way root canals somehow became a cultural symbol for unpleasantness. In reality, there's nothing further from the truth—the procedure itself is painless, and may even stop any pain caused by tooth decay.
So, let's take the mystery out of root canal therapy—the more you know, the less wary you'll feel. Here's what to expect if you undergo this tooth-saving procedure.
Preparation. We start by numbing the tooth and surrounding gums with local anesthesia. While we're waiting for the anesthesia to take full effect, we isolate the tooth with a dental dam to prevent cross-contamination to other teeth.
Access. Next, we drill a small opening into the tooth to access the pulp and root canals. If it's one of the large back teeth, we drill the hole in the tooth's biting surface; in a narrower front tooth, we make the access opening in the rear surface.
Removal. We remove tissue from the pulp and root canals using special instruments. Afterward, we thoroughly disinfect the pulp and canal interiors with an antibacterial solution to ensure we've stopped the infection.
Filling. After re-shaping the root canals, we fill them and the pulp chamber with gutta percha, a rubber-like material ideal for this type of dental situation. We then fill and seal the access hole. In a few weeks, you'll return to have a permanent crown installed to further protect the tooth.
You may have some minor discomfort that's usually manageable with mild pain relievers, and should dissipate over a few days. The good news, though, is that we've more than likely saved a tooth that might have otherwise been lost.
If you would like more information on treating a decayed tooth, please contact us or schedule an appointment for a consultation. You can also learn more about this topic by reading the Dear Doctor magazine article "A Step-By-Step Guide to Root Canal Treatment."
By Dental Arts Of Dalton, PC
July 01, 2018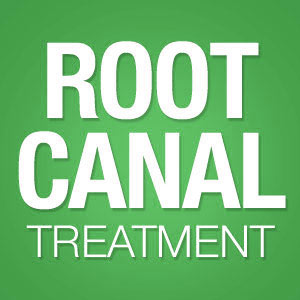 "You need a root canal," isn't something you want to hear during a dental visit. But whatever your preconceptions about it may be, the fact is root canal treatments don't cause pain — they alleviate it. What's more, it may be your best chance to save a tooth that's at high risk for loss.
First of all, root canal treatments address a serious problem that may be occurring inside a tooth — tooth decay that's infiltrated the pulp chamber. If it's not stopped, the decay will continue to advance through the root canals to the bone and weaken the tooth's attachment. To access the pulp and root canals we first administer a local anesthesia and then create an opening in the tooth, typically in the biting surface.
After accessing the pulp chamber, we then remove all the pulp tissue and clean out any infection. Â We then fill the empty pulp chamber and root canals with a special filling and seal the opening we first created. The procedure is often followed some weeks later with a laboratory made crown that permanently covers the tooth for extra protection against another occurrence of decay and protects the tooth from fracturing years later.
Besides stopping the infection from continuing beyond the roots and saving the tooth from loss, root canal treatments also alleviate the symptoms caused by decay, including tenderness and swelling of surrounding gum tissue and sensitivity to hot and cold foods or pressure when biting down. And, it reduces pain — the dull ache or sometimes acute pain from the tooth that may have brought you to our office in the first place.
General dentists commonly perform root canal treatments; in more complicated cases they're performed by an endodontist, a specialist in root canal treatments. Afterward, any discomfort is usually managed with non-steroidal anti-inflammatory drugs (NSAID) such as ibuprofen or aspirin.
Root canal treatments are a common procedure with a high rate of success. Undergoing one will end the pain and discomfort your infected tooth has caused you; more importantly, your tooth will gain a new lease on life.
If you would like more information on root canal treatments, please contact us or schedule an appointment for a consultation. You can also learn more about this topic by reading the Dear Doctor magazine article "Common Concerns about Root Canal Treatment."