Posts for tag: porcelain veneers
By Dental Arts Of Dalton, PC
May 22, 2020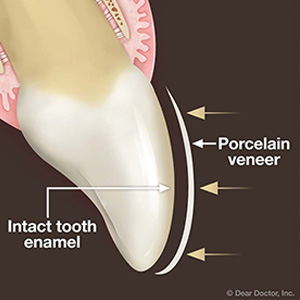 Dental veneers—thin, life-like layers of porcelain bonded to teeth—can turn a so-so smile into a beautiful one. But most veneers have a distinct drawback: To make them look as natural as possible, the teeth they're bonded with must have some of their surface enamel removed.
Even though they're 1 millimeter or less in thickness, veneers on an unprepared tooth can look bulky. Removing some of the surface enamel remedies this, but doing so permanently alters the tooth. The tooth will need a veneer or some other protective restoration from then on.
Now, though, there's an alternative veneer available for many dental patients. Known as No-Prep or Minimal-Prep, these new veneers are often as thin as a contact lens.
These new types of veneers can often be placed directly on the teeth just above the gum line without any enamel removal and look natural. At the most, the enamel beneath them may need reshaping with an abrasive tool. And, unlike traditional veneers with tooth alteration, these low-prep veneers can often be applied without anesthesia, and in as few as two appointments.
No- or Minimal-Preps are better suited for certain kinds of patients: those with small teeth or teeth that appear small due to larger mouth features; worn teeth from aging or teeth grinding or with small gaps; narrow smiles where the side teeth aren't as visible; and teeth that are slightly misshapen or with minor staining.
On the other hand, patients with oversized teeth or front teeth that jut forward may still encounter problems with an unnatural, bulky appearance even with ultra-thin veneers. The latter situation can often be corrected with orthodontic treatment first to realign the teeth to their proper positions. Once the bite is corrected, no-prep veneers may then become a viable option.
If you'd like to consider these minimal preparation veneers, see your dentist for an examination. The exam results will help determine what type of veneer solution is right for you. And whether you go with traditional or No-Prep veneers, the change in your smile can be amazing.
If you would like more information on porcelain veneers without enamel removal, please contact us or schedule an appointment for a consultation. You can also learn more about this topic by reading the Dear Doctor magazine article "No-Prep Porcelain Veneers."
By Dental Arts Of Dalton, PC
February 21, 2018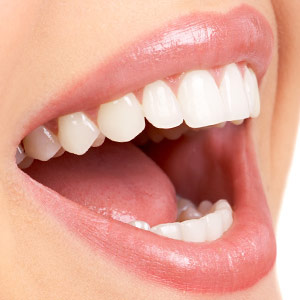 One of the best restorative options for slightly deformed, misaligned or stained teeth is a porcelain veneer. Composed of thin, laminated layers of dental material, the veneer is bonded to the outside of the tooth to transform both its shape and color to blend with other natural teeth.
Veneers are more than a technical process — they're works of art produced by skilled artisans known as dental lab technicians. They use their skills to shape veneers into forms so life-like they can't be distinguished from other teeth.
How technicians produce veneers depends on the material used. The mainstay for many years was feldspathic porcelain, a powdered material mixed with water to form a paste, which technicians use to build up layers on top of each other. After curing or "firing" in an oven, the finished veneer can mimic both the color variations and translucency of natural teeth.
Although still in use today, feldspathic porcelain does have limitations. It has a tendency to shrink during firing, and because it's built up in layers it's not as strong and shatter-resistant as a single composed piece. To address these weaknesses, a different type of veneer material reinforced with leucite came into use in the 1990s. Adding this mineral to the ceramic base, the core of the veneer could be formed into one piece by pressing the heated material into a mold. But while increasing its strength, early leucite veneers were thicker than traditional porcelain and only worked where extra space allowed for them.
This has led to the newest and most advanced form that uses a stronger type of glass ceramic called lithium disilicate. These easily fabricated veneers can be pressed down to a thickness of three tenths of a millimeter, much thinner than leucite veneers with twice the strength.  And like leucite, lithium disilicate can be milled to increase the accuracy of the fit. It's also possible to add a layer of feldspathic porcelain to enhance their appearance.
The science — and artistry — of porcelain veneers has come a long way over the last three decades. With more durable, pliable materials, you can have veneers that with proper care could continue to provide you an attractive smile for decades to come.
If you would like more information on dental veneers, please contact us to schedule an appointment for a consultation. You can also learn more about this topic by reading the Dear Doctor magazine article "Porcelain Veneers."